Construction & The built environment is an inherently hazardous industry. Each project will present its own set of risks that can lead to severe injuries, from the types of equipment used to various contractors and subcontractors working on a project, each with their own training and competency levels.
Because of the hazardous nature of the environment, construction site accidents make up a disproportionate amount of workplace fatalities, the largest percentage of which is falls from height. According to HSE, falls from height makeup over 50% of workplace fatalities in the industry and over 25% of non-fatal workplace accidents.
In many cases, if the correct restraint systems or preventative measures were in place, workers could avoid deaths and major injuries. So what measures should be taken to prevent falls?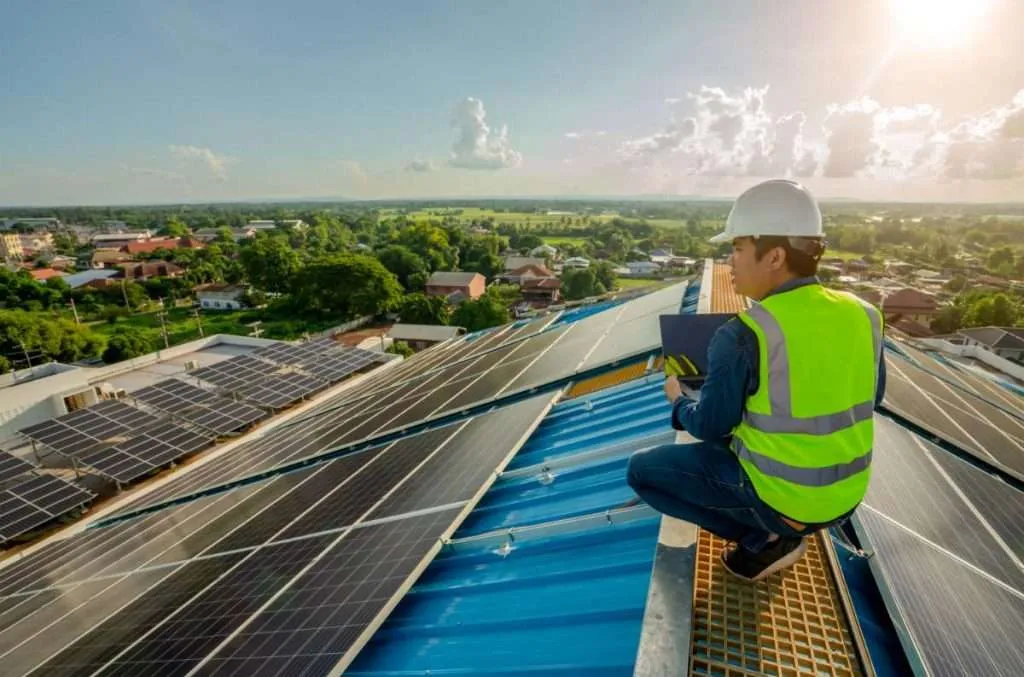 What is Working At Height?
Working at height doesn't always mean working on a roof or up a ladder. According to HSE, working at height is defined as follows:
"Work at height means work in any place where, if there were no precautions in place, a person could fall a distance liable to cause personal injury."
The Work at Height Regulations 2005 define measures that need to be taken to prevent falls if working at height is unavoidable. These are called the Hierarchy of Control Measures. in this article, we will look at the hierarchy of control measures & the specific order in which they should be applied.
What is the hierarchy of working at height?
There are eight levels of control for working at height. These are:
Avoid working at height
Ensure all those working at height are properly trained and supervised
select work equipment that prevents falls
Ensure equipment is suitable, stable & strong
Regularly check and maintain equipment
Provide necessary PPE and protection from falling objects
ensure the working environment is safe
Plan for emergencies and rescues.
Let's look at each of these in more detail.
Avoid Working At Height
To avoid working at height completely may sound contradictory. Still, it essentially means that working at height should be avoided wherever possible. Anything that workers can do at ground level should be carried out there. Ground-level should be the first choice if you can use extending tools instead of a ladder or lower something to the ground for repair.
Avoiding work at height can also include working on any surface that can cause a fall, such as fragile surfaces. Height can include the ground if there's a hole in it! Preventing falls should be considered at all levels.
Ensure all those working at height are properly trained and supervised
Proper training in fall prevention and implementing that training utilising careful supervision will minimise risks ensuring workers can work safely.
On any site, employers should train all workers to use best practices and the ability to apply guidelines for working at height. Proper training includes the use of any equipment. Supervisors should be adequately trained to carry out their duties and ensure the safety of workers.
Safesite provides on-site fall protection product and system toolbox talks and a range of health and safety training courses, including Ladder Safety and Rescue, Working at Height & IOSH accredited Working at Height. All our training courses are delivered by experienced safety practitioners and trainers who are City & Guilds qualified. We can run our training courses in house or at our office in Crawley.
Select Work Equipment that Prevents Falls
The second measure is prevention. If working at height cannot be avoided, preventing a fall is essential. Fall protection begins by using special equipment such as guard rails to prevent falls rather than mitigating their consequences later.
Our market-leading KeeGuard rooftop edge protection is suitable for virtually any flat roof up to a 10° slope and provides safe edge protection for all those working on a rooftop.
Ensure that Equipment is Suitable, Stable, and Strong
To avoid serious injury at height, you need the right equipment. Making sure that equipment is suitable is usually the responsibility of the employer. Their job is to carry out thorough risk assessments and ensure that the equipment is safe for workers.
Regularly Check and Maintain Equipment
Once installed, protective equipment should be maintained and inspected regularly as outlined in standards such as BS 7883:2019 and BS EN 365.
Pre-use checks are crucial and should be carried out daily, whilst thorough maintenance exams should be carried out by competent persons at intervals that depend on the equipment.
Safesite offer an inspection, testing and recertification service on our edge protection equipment. Our qualified engineers can assess your roof safety equipment, such as lifeline systems and guardrails. They can also inspect and certify all PPE used alongside equipment, including fall arrest harnesses & lanyards.
Provide Any Necessary Personal Protective Equipment (PPE) and Protection from Falling Objects
When assessing the risk on-site, if personal protective equipment (PPE) is considered necessary, an employer must provide this to workers. For example, fall arrest equipment. These are already necessary on many construction sites, but there are other industries where falling from height can be a risk.
Ensure the Working Environment Is Safe
Many factors can make working at height unsafe, even with fall protection measures in place. Weather conditions such as high winds, ice or fog create added dangers. There can also be risks from proximity. Working at height can put workers in the path of dangerous obstacles, such as power lines.
Electrocution is also one of the top five causes of fatalities in the construction industry, so employers must consider this when installing protective equipment.
As part of Safesite's inspection, testing and recertification service, our engineers will advise on any fall from height concerns around your site. They can carry out individual training on equipment provided.
Plan for Emergencies and Rescues
Lastly, accidents still occur despite all the best measures. The last control measure is to make sure you have a strategy in place for emergencies and rescues. Rescue equipment should always be available on-site, along with proper training on how to use it.
In conclusion
The consequences of falling from height can be fatal. If you oversee projects working at height and fail to provide the right equipment and restraint systems, not only are you putting lives at risk, you risk your good name & could face criminal charges.
With our market-leading KeeGuard Edge protection system, installed and maintained by Safesite, you can be confident that you provide the best fall arrest systems for your workers.