Fall Protection Testing at Safesite, is one of our most revered services as we are committed to ensuring the highest levels of safety at your work premises. Our focus is on not just meeting, but exceeding industry standards to provide robust fall protection systems.
Our recertification service is designed to ensure your systems are always at the forefront of safety, keeping your employees protected and your operations compliant with the latest regulations.
This blog will delve into the intricacies of our recertification services and the role they play in maintaining fall prevention and protection excellence.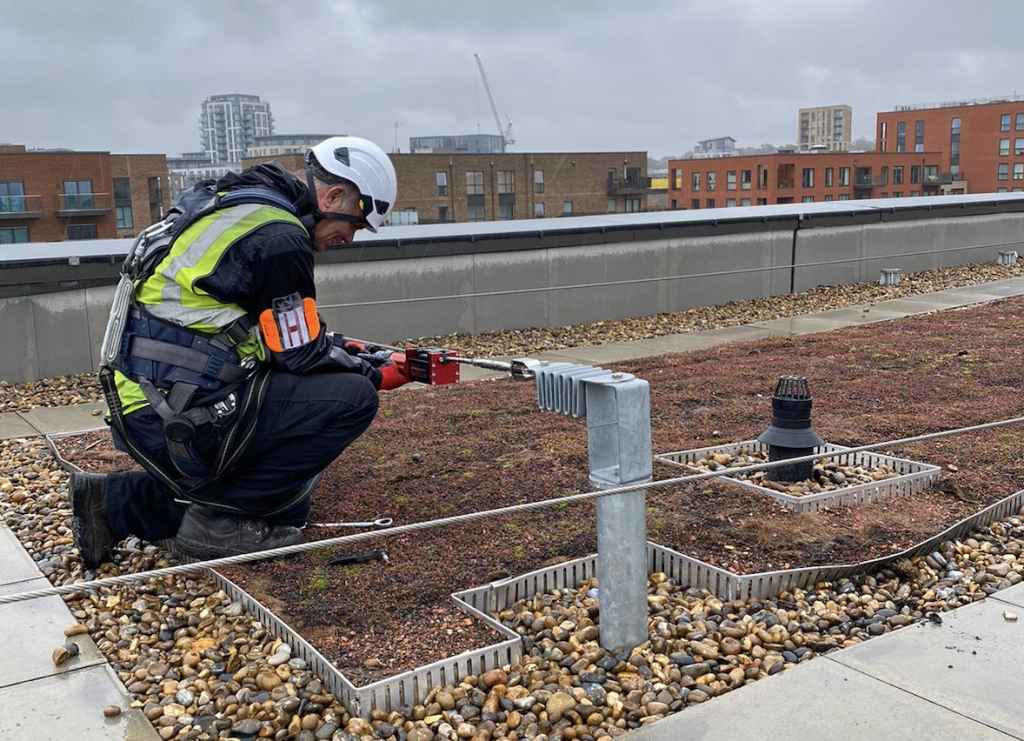 Standards For Fall Protection Equipment
Compliance with prevailing legislation and standards, notably BS 7883:2019 and BS EN 365, is a critical aspect of ensuring utmost safety in a range of environments where fall protection is required.
The British Standard BS 7883:2019 provides specific guidelines on the design, construction, selection, installation, use and maintenance of anchor devices conforming to BS EN 795. These anchor devices are designed to offer reliable fall protection, ensuring the safety of individuals working in high-risk environments.
BS EN 365, on the other hand, relates to personal protective equipment to protect against falls from a height. This includes general instructions for maintenance, periodic examination, repair, marking and packaging.
This standard serves to ensure that the protective equipment remains in optimal condition, providing a consistent level of safety and reducing the risk of equipment failure to the barest minimum.
Being cognisant of and adhering to these standards not only underscores a commitment to safety excellence but also ensures companies and organisations remain on the right side of the law. Non-compliance could result in severe legal penalties, not to mention the potential risk to life and limb.
Therefore, it's crucial to enlist the services of a recertification expert like Safesite, who stays abreast of updates in standards and legislation, ensuring your fall protection systems are always in line with the industries very latest requirements.
Safesite's Fall Protection Testing & Re-certifcation Services
Safesites Recertification Service is a meticulously conducted, thorough examination of your health and your current fall protection systems.
Our certified professionals begin by conducting a comprehensive visual and operational inspection of all your anchor devices, personal protective equipment, and fall arrest systems. This inspection is consistent with the rigorous stipulations set out in BS 7883:2019 and BS EN 365.
After the initial inspection, any identified deficiencies are brought to your attention. We then provide practical recommendations for rectifying these issues, ensuring your systems are compliant with the highest safety standards. If necessary, we provide repair or replacement services using top-quality, compliant parts.
This process is followed by a detailed report documenting all the findings from the inspection, including photographs of the inspected devices, a record of any actions taken, and a certification of compliance for systems that pass the inspection tests.
This report serves as a valuable asset for demonstrating your commitment to safety, security and compliance during audits or legal proceedings.
However, our service doesn't end here. We provide ongoing support and advice to ensure your fall protection systems remain compliant as standards evolve. We send reminders when the next recertification is due, ensuring you never miss a crucial inspection. With Safesites Recertification Service, you can have peace of mind knowing your fall protection systems are always up-to-date and in line with the very latest safety requirements.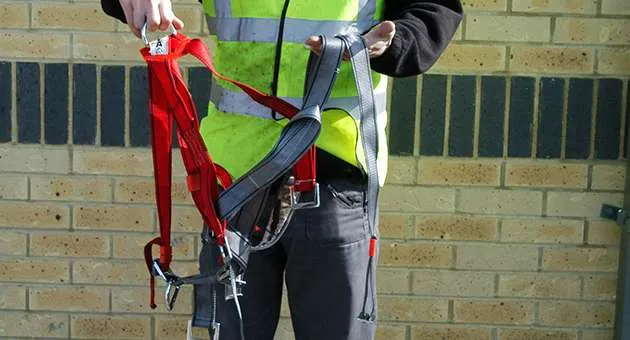 Inspection For Fall Protection Systems
The inspection process commences with our certified professionals conducting a meticulous visual and operational assessment of all your fall arrest equipment and protection systems. This involves examining the physical condition, integrity, and functionality of all anchor devices, personal protective equipment, and fall arrest systems.
The inspection is carried out in full compliance with the provisions of the BS 7883:2019 and BS EN 365 standards, ensuring that no stone is left unturned in our pursuit of fall protection safety.
Inspections play a pivotal role in identifying any safety lapses or potential hazards. They serve to detect any wear and tear, damage, or faults in the equipment and systems. Such issues, if left unnoticed and untreated, could potentially compromise the safety of workers, lead to equipment failure, and result in severe accidents.
In the UK, the Work at Height Regulations 2005 mandates employers and those in control of any work at height activity, to ensure that the work is properly planned, supervised, and carried out in a manner that is, as far as reasonably practicable, safe. This includes ensuring that all work at height equipment is appropriately inspected. Furthermore, under the Provision and Use of Work Equipment Regulations 1998 (PUWER), it is a legal requirement to inspect equipment to ensure it is fit for purpose and to maintain records of these inspections.
The role of inspections in highlighting these safety lapses cannot be overemphasised. By identifying these lapses early, measures can be taken to rectify them, ultimately ensuring the safety of workers and compliance with legal requirements. It is a proactive step towards preventing accidents and job, and fostering a workplace culture that prioritises safety.
Conclusion
In conclusion, fall protection safety is a non-negotiable necessity in high-risk environments. Safesite's Fall Protection Testing and Re-certification Services, guided by stringent standards like BS 7883:2019 and BS EN 365, offers a comprehensive solution for maintaining and verifying the integrity of your fall protection controls and systems.
Our commitment extends beyond initial inspection and recertification; we provide ongoing support to keep your systems up-to-date and compliant with evolving safety regulations.
With Safesite, you can foster a safety-first culture and ensure you fulfil your legal obligations. Don't compromise on safety, get in touch with us today to handle your fall protection system inspection, training and recertification process. Your safety is our priority.